Flexitarianism – The New Buzz Word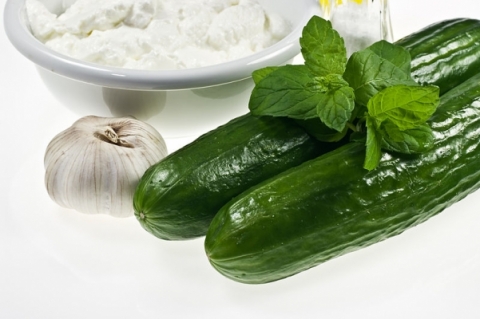 When the summer heat really kicks in – the last place you want to be is in the kitchen. Even I, a keen cook, do not want to be spending hours preparing dishes and I try and keep entertaining casual and light.
A friend once gave me an excellent piece of advice. She said, if you are not going away in the summer, and are not tied to the routines of school holidays – try and make the summer different - try and make some changes to your routine. If you read, try a different genre. If you exercise, try a new sport. I've taken this advice into the kitchen and I'm trying a few weeks of Vegetarianism. In fact, the buzz word of 2018 is 'Flexitarianism' – the definition is being Vegetarian most of the time. Not only is it healthier for your body, but it is also more environmentally sound as we are exchanging meat for a plant based food.
Now don't get me wrong – I won't be swapping my roast chicken and griddled steaks for nibbling on a few kale leaves – the key here is to take a sensible approach and use a variety of produce to make sure you are getting all the nutrients your body needs.
Here is a sample of some of my 'summer flexitarian' menu.
Chilled Cucumber Soup
Ingredients
4 cucumbers
4 green salad onions (scallions)
2 cloves garlic
½ lemon
1 cup plain low fat yoghurt
¼ cup water
Small handful of mint leaves
Salt and cracked black pepper
Method
1. Peel and cut the cucumber into chunks.
2. Put in the blender with mint, onion, garlic, lemon juice and yoghurt.
3. Slowly add in the water and then season with salt and pepper.
4. Chill for at least 4 hours.
5. Serve in glasses decorated with mint leaves.
Lentil Salad
Ingredients
1 box of washed Arabic lettuce
1 handful of rocket leaves
10 cherry tomatoes
1 red onion
1 ripe avocado
2 sticks crunchy celery
1 cup black lentils
Method
1. Place the lentils in a pan and cover with cold water.
2. Bring to the boil for 20 minutes and then turn down for 5 minutes.
3. Drain and wash them in cold water.
4. On a large platter arrange the salad leaves and rocket.
5. Quarter the cherry tomatoes and arrange on the leaves.
6. Dice the celery and avocado and arrange on top.
7. Chop the red onion and add on the top.
8. Lastly, sprinkle over the cooled lentils.
Dressing
Ingredients
1/3 cup olive oil
1 tsp Dijon mustard
1 clove crushed garlic (I use the frozen cubes)
Juice of 1 lemon
1 tbsp. silan or honey
1 tbsp. pumpkin seeds
Method
Shake up all the ingredients in a jar and pour over the salad, then top with pumpkin seeds.
Avocado Salsa Wraps
Ingredients
½ red onion
2 ripe avocados
3 large tomatoes
3 hardboiled eggs
Small bunch mint
Small bunch coriander
Juice of half a lemon
1 tbsp. olive oil
1 tsp. red wine vinegar
4 tortilla wraps
Method
1. Peel and cube the avocados and cover in lemon juice.
2. Add the diced tomato, finely chopped red onion and the herbs.
3. Roughly chop in the eggs.
4. Mix all together with olive oil and vinegar.
5. Place a few spoonfuls of the mixture along the center of a tortilla wrap and roll up.
Comments
No comments made yet. Be the first to submit a comment