Teddy Impacted my Career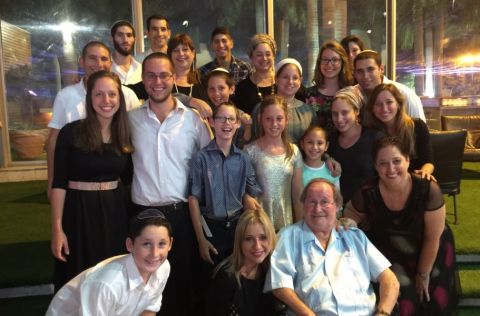 I met Teddy Edelstein in the 1970's when he came to the Poria Hospital as a volunteer doctor at the request of the government. At the time, I was the Ministry of Health district doctor, and heard that he had not been accorded the respect due to a man of his stature who had come to volunteer.
I immediately went to the hospital and did what I could to give Dr. Edelstein a suitable welcome.
At the time, there was an American Jewish patient in the hospital. His son, a doctor, came from the USA and it was he who brought to my notice what had happened to Dr. Edelstein. While chatting he told me he had been present at surgery performed by Dr. Edelstein, adding that never before had he seen such surgical skill.
A young couple who were facing a complicated gynecological problem told me that a well-known man from the center of the country had come to the hospital for surgery to be performed by a prominent gynecological surgeon. The surgeon told them that the one person in the country who could help them was Dr. Edelstein. I was happy to invite him to operate in my hospital.
The news of Dr. Edelstein's skill spread fast and he was appointed Kupat Holim's chief surgeon country-wide for difficult cases.
In the early 1970's I established a family planning clinic to help in preventing closely consecutive pregnancies. I contacted Dr. Edelstein and asked him to manage the clinic. He agreed immediately and handed me a list of required equipment. We began work without him requesting payment.
Teddy came from the South African medical culture in which a large number of children is pathological and it was difficult for him to change that perception. The women felt it. One day, he burst into the clinic and, in my presence, said to the women waiting, "I'm not against children. My colleague Dr. Uri Levi has eight." When I realized that he found it difficult to explain himself I said to him, "Teddy, teach me about family planning." Again, he agreed and meticulously taught me how to carry out a gynecological examination.
After a month he said; "You can do it on your own now," but continued coming to the clinic to work with me.
When he moved to work and live in Haifa he would come to the family planning clinic, without payment, to work with me. He later invited me to his private clinic in Haifa to learn how to examine a pregnant patient and even showed me how to take an X-ray of the womb that would be more comfortable for the woman.
The radiologist at Beilinson Hospital said; "I don't understand how Dr. Teddy takes an X-ray of the womb in half the time it takes other doctors. And he does it well."
Dr. Teddy had a profound impact on me and led me to do a course in England. Thanks to him I became a member of the Gynecology Faculty. After a few years I was elevated to status of Faculty Associate and was privileged to lecture in Israel and other countries.
Dr. Teddy Edelstein stood out for his pleasant demeanor and modesty and he influenced the path my life took.
To Marsha and the children, I would like to express the pain I feel in my heart at his passing. He was a brilliant man and doctor.
May his memory be blessed.
Teddy, I remain your admirer.
Comments
No comments made yet. Be the first to submit a comment