Men's Gourmet Club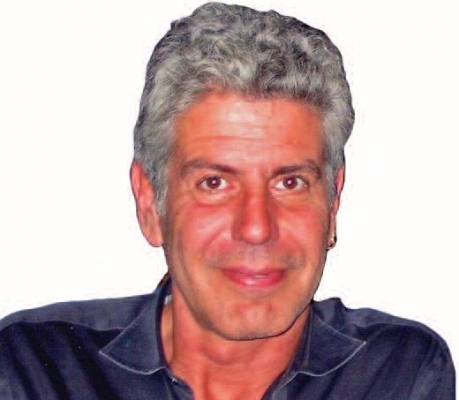 It was back in the early 1970s that a group of my friends, living in Rockland County, New York, came up with the idea of forming a Men's Gourmet Cooking Group. We were six couples, but only the men cooked while the wives schmoozed and enjoyed themselves. In the beginning, before the meal even got started, we all had a cocktail or two and we all schmoozed. We drank too much and then we ate too much. After a few meals we cut out the cocktails, but we continued to have wine with our meal, and we cut out a course here and there. We were learning to be gourmets instead of gourmands. What is the difference you say? A gourmet is a connoisseur of good food; a person with a discerning palate. A gourmand is a person who is fond of good food and drink and often consumes too much of both. Anyway, the group consisted of Herb and Lenore (that's us), Irwin and Vivienne, Robert and Rena, Milt and Sonia, Mike and Helaine, and Jacques and Alice.
Here is how it worked. We met every other month and rotated the host house. The host chose the menu and he also made the main course. He assigned each cook a different dish and provided a recipe if necessary. A typical menu consisted of an appetizer, soup, salad, main course, vegetables, and dessert, plus wine. We ate leisurely. It was usually an all-night affair. And at the conclusion of the feast we tallied up what each guy spent and averaged out the cost. If you had spent more than the average you got money back. If you had spent less than the average, you paid in. That way no one got hurt. That was to be fair to the one who bought the meat, or the wine - the high ticket items. These were gourmet meals which always cost a fraction of a comparable meal in an upscale restaurant. Look out Eyal Shani!
There was a different theme for each meal. For example, the cuisine of Spain, Italy, Israel, Japan, Sweden, etc. Once, at Sonia and Milt's house, we put together an outdoor, mid-day, pool-side shore barbecue in a large steamer. It was a layer of chicken wrapped in tinfoil on a bed of charcoal, another layer of corn, a layer of shellfish, and so on. My assignment was to buy enough cheddar cheese to go around for everyone. I bought a big wheel of sharp cheddar on my way home by bus from Manhattan to the end of the line in Rockland County. I was waiting on line for the bus and the woman behind me asked, "What is that awful smell?" I told her what it was. Then she said, "Mister, take the next bus." I said,"Lady, I'm taking this bus. You take the next bus." It may have smelled bad but it sure tasted good and the wheel was devoured in a hurry as we sat around the pool.
Robert hosted a Russian dinner that was superb. He and Rena put out their finest china dishes, silverware and crystal glassware. He started us off with a decanter of orange peel soaking in vodka. First course was a zkuska table, Russian appetizers. Next course was chicken soup, followed by Chicken Kiev and vegetables. I made kasha. Last was strawberry dessert, coffee and after dinner drinks.
When it was my turn to host a dinner I decided on an English menu featuring Beef Wellington for the entree. We had recently redone our kitchen with all new appliances.
Lenore objected. "You are not going to mess up my new oven." So I asked my favorite Italian restaurant in mid-town Manhattan to make me an oven-ready Beef Wellington to take home. Believe it or not, they made it to perfection. Not many English restaurants in that area, so I went to Firenzi Ristorante instead. I had my car in town and drove home with the entree in tow. All I had to do was brush the crust with egg yolk, put it in the oven, take it out and cut it up, trying not to break the crust, and serve it. And with a sharp knife... voilà. Dinner over and I got kudos from the group. I felt guilty and confessed. The kudos turned to boos and hisses. BUT, one or two more cooks also confessed. They were either on the road away on business or just plain too busy. So their wives pitched in to help. No big deal. Lenore never again objected to my using the oven.
We must have put together well over fifty dinners over the years before we retired from cooking. We even stuck in a dinner at the Culinary Institute of America. Fabulous! The CIA is located in Hyde Park, New York. My hero, Anthony Bourdain, was a CIA graduate. In fact, Lenore and I went on to dine at Brasserie Les Halle in Park Avenue South in Manhattan where Bourdain was the Executive Chef, but we never got to meet him. I did, however, read his book, "Kitchen Confidential, Adventures in the Culinary Underbelly, a New York Times bestseller. Alas, he passed away last year. Also gone are some of my fellow Men's Gourmet Cooking Group, and some of the spouses. While I was writing this story, another one of the cooks passed away...the Star Dessert Man, and my dear friend, Irwin Levenson. And so I dedicate this as a Memorium to him.
Those were the days when we could eat and drink with no restrictions. Youth was not wasted on the young. We did it while we could.
The story does not end here. I ran it by Vivienne, Irwin's wife, and here is what she has to say:
"What wonderful memories. I think the group got started because I told Bob Finkelstein that the dinner parties we were hosting were not likely to be continued because so many of the women had gone back to work. Bob's response was: "Who needs you! We men can cook." Next thing I knew the group had sprung into action. When I told Rena about your piece, she and I remembered that your daughter Rachel had ratted you out on the Beef Wellington, and that your punishment was recipes that required extra work: soaking beans overnight, for example. I have made some of the recipes into our regular regime. I always make the Caponata and Irwin often made some of the dessert recipes for family gatherings. I loved those dinners: the food, the company, the wine. How lucky or wise we were to have created such wonderful events."
I agree.
And I still make kasha, my specialty, for the two of us and for our family gatherings as well.
Comments
No comments made yet. Be the first to submit a comment