Is Medical Cannabis For You?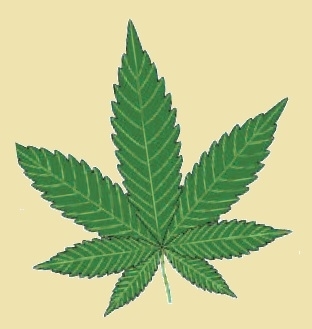 Clifton Flack has a marketing background, gained in England, and his talk covered the considerations of cannabis use from his marketing perspective.
He told the audience that two-and-ahalf years ago, Israel's Minister of Health, MK Yaakov Litzman, stated that he believed that cannabis should be available in all the state's pharmacies, but since then nothing has happened, and derivatives of this plant remain illegal for sale in Israel.
Whether or not cannabis should be sold over the counter in Israel remains controversial, and reaction from the audience was testament to this.
Our speaker told us about early research into cannabis, beginning some sixty years ago and until the work of today's top Israeli researchers, who are developing products and leading the world in this field. He himself is a former founder of an Israeli company, ICAN, which through its CANNATECH events has been at the epicenter of promoting every aspect of medical cannabis today.
He is working with prominent Israeli researcher, Professor Rafi Meshulam, on a current clinical study to investigate the potential for cannabis to treat asthma.
He explained the basic characteristics of the cannabis DNA, how its use even in low doses can help give relief to patients suffering from many diseases, pain and health conditions.
Among the hundreds of compounds (called cannabinoids) that make up the cannabis plant, THC and CBD are the two most plentiful. THC is the compound known for giving its users the psychoactive 'high'. It has a number of therapeutic qualities for people suffering from both pain and some neurological conditions. CBD however (which is found in abundance in the low- THC cannabis variety 'Hemp') acts as a natural anti-inflammatory. As users of nurofen can attest, inflammation is the cause of most human ailments.
Touching upon the political aspect – doctors who don't want to prescribe, pharmacists who don't want to dispense - his argument is that official health care systems are built upon the interests of the powerful pharma industry – meaning that cannabis can only be dispensed as a medicine after many years of research and clinical trials, which in turn adds to the cost of the end product. At the culmination of this long process, the medical product can be assured to be safe.
However, if cannabis were to be sold as a food supplement, all this research and trial would not be necessary, and the retail price would certainly be lower. Flack claims that so long as it is not burned, that is smoked, cannabis is safe and not addictive.
The obstacle to mass use is THC, which is both psychoactive and, in many countries, (Israel included) is classified as a schedule 1 dangerous drug. Hempderived CBD products are a loophole, in that Europe never included the Hemp plant in cannabis prohibition. As such, any non-psychoactive derivative of hemp is by default legal, and if sold as a food supplement needs only to comply with the same EU regulations as products containing aloe vera or ginseng.
The public should understand that the Hippocratic oath. to which doctors are committed, is based upon decisions by data, and the patient knows no better than to trust his or her doctor. But often the first medication prescribed may not work effectively, or may have undesirable side effects. The conventional doctor will then try a different drug, and continue experimenting by changing medication until a suitable product is found to help or cure. So far this doesn't seem to be necessary with cannabis, because not enough data is available, as yet. We do know of actual examples of patients, be they epilepsy or asthma sufferers, or people crippled with pain and various chronic diseases, who get immediate relief from a low, measured dose of an alternative substance such as cannabis.
The question came up about possible interactions or the need to increase the dose. But there is insufficient data, and doctors in Israel are not trained or informed well enough to be able to successfully manage apatient's prescription. In addition, every individual has his or her own genetic makeup and illness that complicates the decision-making process of what to prescribe.
It's the unresolved questions surrounding 'medical cannabis' which, combined with lobbying pressure for governments to construct new legislation for the healthcare industry, is preventing its growth and success. Soon enough cannabis will be legalized globally and THC will be available to responsible adults and sold the same way as alcohol and tobacco. Until then, hemp-derived cannabis products are growing in popularity as more and more consumers experience the benefits.
Even though the sale of cannabis is illegal in Israel, it can be obtained via an approved specialist who can provide authorization for the use of cannabis, which is defined as a narcotic.
There was discussion about the fact that some states in North America and Europe enjoy an open market. In England for example, cannabis is sold as a food supplement in health food stores, and thus easily obtained; in Europe, there is a chain of cannabis specialty shops. He markets his products from England through the internet, and they arrive in Israel by post.
I was left wondering why, if Israel is so advanced in cannabis research, does the sale of its by-products, such as oil and balms, remain so restricted, and what political considerations are holding it back?
For further information contact Clifton Flack at This email address is being protected from spambots. You need JavaScript enabled to view it.; www.ciitech.co.uk
Comments
No comments made yet. Be the first to submit a comment