Is it Really Dementia?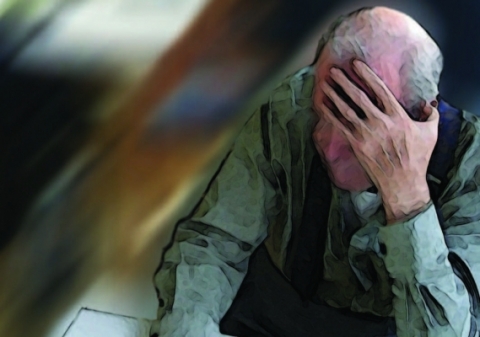 Dementia has become a topic of interest of late, and a recent article ("Dementia journey: the signs, symptoms and how to help," ESRA, December 2019) was an excellent review of how to cope.

As a specialist in geriatric medicine, I reacted favorably to the article, but also wondered, "What if this isn't necessarily dementia?" When I see patients in consultation, I am slow to establish a diagnosis of Alzheimer's disease, or other causes of dementia. This is a major diagnostic conclusion with profound impact on the patient, the family, the wider circle of friends and perhaps the framework in which a patient may be living.
If we saw a confused person right after Purim, for example, we might speculate that he or she may have had too much to drink. But that is mere speculation, for the confusion may derive from any number of causes. Family members should resist the temptation to attribute confusion or decreased memory to Alzheimer's disease. We should not rush to label people, as this may unjustly stigmatize them and deprive them of a proper and thorough assessment. Perhaps the individual is depressed. Might he or she have a sleep disorder? Could there be an acute illness, such as a urinary infection, uncontrolled diabetes, or a small stroke? Maybe the individual is suffering from side effects of medications or over-the-counter preparations, and will perk up if the offending agent is removed.
Anyone who is suspected of suffering from memory impairment or other decline in cognitive function deserves a thorough and proper analysis of all factors affecting physical and mental health (which usually affect each other). Such a process should include a thorough history of the patients' condition, from the patient and others familiar with them. They should undergo a complete physical exam and specific lab tests, which may include blood tests and CT scan, amongst others. There should be a mental status examination, and ultimately a specialist should review all the data. This cannot be accommodated in a typical, or even double, appointment at kupat cholim.
I recall the story of a woman, whom we may call Mrs. Schwartz. She goes to the doctor, complaining of pain in her right knee. The doctor remarks, "Mrs. Schwartz, you have been schlepping with this knee for eighty years. There is just so much wear-and-tear it can withstand." She counters cleverly, "My other knee is also eighty years old, but it doesn't hurt!"
We should strive to use all our knowledge and resources to improve and maintain the physical and mental capacity of our senior citizens. After a long life of contributing to their families, work places, and society, they deserve no less.
Comments
No comments made yet. Be the first to submit a comment