Four Cubits: the 5th edition of the Jerusalem Biennale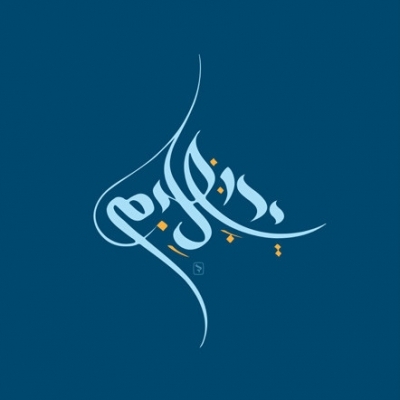 In these global pandemic times, the concept of two meters of private space has taken center stage.

In Jewish tradition, four cubits (ארבע אמות) was an ancient measurement that equates to two meters and it is under this title – Four Cubits – that the Jerusalem Biennale 2021 explores through the artworks of hundreds of professional artists from Israel and overseas.
Open through to the end of December, the 5th Jerusalem Biennale takes place in various historic and cultural venues around the capital, in private spaces and online, in keeping with both the Jerusalem Biennale theme and the current pandemic era. Entrance to the venues is free (with the exception of the Tower of David Museum).
According to Jerusalem Biennale Founder and Creative Director Rami Ozeri, this year's Jerusalem Biennale is very different. "In previous years, we would gather in museums, galleries and other public spaces to share the art experience. This year, we are asking the question: is art part of our private domain? Do we have meaningful artworks on the walls of our living room, bedroom or kitchen? And if so, what should we do to take this one step further and share this art with family, friends or even strangers?"
The 2021 Jerusalem Biennale's program consists of three major components, with both an in-person and online presence, #TakeMeHome, Venues and PHASEs.
#TakeMeHome. In this core project of JB2021 at the Jerusalem Biennale's permanent home in the historic building of Sha'arei Tzedek, on Jaffa Road, more than a hundred contemporary artists exhibit artworks that, in their view, visitors would want to take home to enrich their private space. Visitors can enjoy the "regular" art experience of viewing the 200 selected artworks, mindful that, at the end of their visit, they can choose an artwork they would like to display at home – if they are chosen in a lottery. At the end of JB2021, some of the artworks will be loaned to the winners for a six-month period, after which they may purchase the work, if they wish.
There are also related installations and solo exhibitions at the Sha'arei Tzedek venue, including the work of renowned Belgian artist Koen Vanmachelen.
Venues hosts group exhibitions in different Jerusalem institutions, including the Tower of David Museum, with an exhibition entitled Between a Break and a Breakdown: Jewelry as a Mirror for the Current Period, created by jewelers from Turkey and Israel who, although they were isolated in their own studios, came together virtually to create art together.
In Voyage Around My Room at Mishkenot, 12 Italian and four Israeli artists explore the concept of the room, and the relationship between self-expression, personal space and our personhood. The space of the room is revealed to be an infinite world in which man realizes his true freedom.
In Maktoub at the Jerusalem Theater, calligraphy artists from the UAE and Israel, celebrate the power of the written word and Hebrew and Arabic as a natural starting point to broaden understanding.
In The House is in the Book at the Jerusalem Print Workshop, a new collaborative book created during lockdown by artists Andi Arnovitz (Israel), Lynne Avadenka (USA), and Mirta Kupferminc (Argentina), employs a shared repertoire of images developed through virtual communication as each artist worked alone in her studio.
Other exhibitions in the Venues component include, among others, Hearing Silence at Mamilla art galleries, with works that explore how artists have continued creating as our worlds have shrunk to the size of our lockdowns; Private Domain at the Agripas Gallery in which four Israeli women artists with rich life experiences share a common denominator of producing art over decades in their own four cubits; Nuclear Capsule at the Black Box Gallery, a photographic depiction of nine Jerusalem families, "imprisoned in lightboxes", each "capsule" within its own "four cubits."
PHASEs (Private Homes Art Space Events) is a new model for intimate gatherings around art, developed by the Jerusalem Biennale in response to the constraints of the pandemic, in which audiences are invited to visit artistic private spaces for more intimate experiences around art, workshops, lectures and conversations.
These events include, among others, Motta Brim, the Haredi artist who inspired the popular series Shtisel, talking about his art and his upbringing in his home; Linda Zisquit telling the story of ARTSPACE, a gallery which operates out of her private home; British-born Ruth Schreiber at her exhibition in Ramban Synagogue, which deals with contemporary pregnancy and childbirth techniques and practices; Jane Labaton at her home studio in Baka, who breaks her own cardinal rule of allowing people access to her private space; and British-born Sam Griffin at the Artist's Studio in Beit Alliance, who explores two main themes in his paintings: his search for his family history and the daily pursuit of holiness.
Full information in English about the exhibitions, events and visiting times: http://jerusalembiennale.org
Comments
No comments made yet. Be the first to submit a comment