Classified Adverts Issue 218 - September, 2023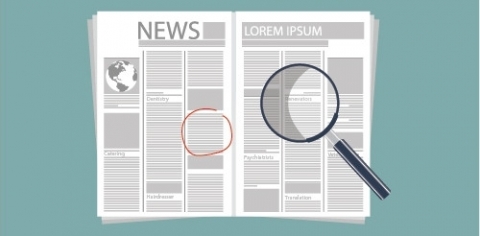 ACCOMODATION TO LET
B&B in center of Raanana
Ann 052 676 5517 This email address is being protected from spambots. You need JavaScript enabled to view it.
Fully equipped duplex flat and studio for holidays in Raanana
Irene 054 446 9675 This email address is being protected from spambots. You need JavaScript enabled to view it.
Aboulafia Avital Shrensky & Co.
Specializing in taxation of overseas income/businesses, including US citizens. For free brochure call: Tel:026515155 Email: Ron Zalben CPA (Isr/USA): This email address is being protected from spambots. You need JavaScript enabled to view it. Email: Binyamin Radomsky CPA (Isr) ACA (UK): This email address is being protected from spambots. You need JavaScript enabled to view it.
Sabina Frimer C.P.A (USA, Israel)
Preparation of US Federal State and Israeli Individual Tax Returns ,including PFIC calculations, FBAR's. For non-filers-Streamlined Amnesty Program. Federal Transfer Certificate.
Tel:054 747 8688 This email address is being protected from spambots. You need JavaScript enabled to view it.
Alan R. Deutsch CPA, MBA, APC & Associates
U.S./ Israeli tax returns & tax reform planning and investment consulting; plus $1,400 FREE per child available via US child credit, Israeli Tax Amnesty, IRS resolution of disputes, tax updates via newsletter, social security & investment planning, Consulting services. Home visits available. 15% discount for ESRA members. Tel:0522749999, Tel:097460623 Tel:035273254 Email: This email address is being protected from spambots. You need JavaScript enabled to view it. website:www.ardcpa.com
ATTORNEYS
CATERING

Fonda's Catering.
Elegant catering for all occasions. Kashrut certificate available. Nicky 052 848 8678

CHIIROPODIST / PODIATRIST
Reina Israel Chiropodist/Podiatrist
British qualified. Hasharon Area.
Tel. 052 734 4119

For translations of curriculum vitae of olim from English to Hebrew, free of charge, contact Norman

email This email address is being protected from spambots. You need JavaScript enabled to view it.
Pearl Dental.
Dr. Benjamin Sevitt & Dr Sara Whitefield. Family & cosmetic dentistry. Raanana. 09 744 0724 •
www.pearldental.co.il
Chiropodist / Podiatrist
Reina Israel Chiropodist/Podiatrist British qualified. Hasharon Area. Tel. 052 734 4119
Life Coaching.
Reclaim your joy! Lydia Hayman offers Life and Empowerment Coaching. Improve relationships; relieve stress and overwhelm; bring clarity to pressing issues; better understand yourself and others. Individual and small group coaching; in-person and via Skype. 050 541 4614 This email address is being protected from spambots. You need JavaScript enabled to view it.
HEBREW LESSONS
Online Hebrew Lessons
Learn everyday Hebrew with Tal 054-4904-661 (WhatsApp)

email: This email address is being protected from spambots. You need JavaScript enabled to view it.
website: www.TalHebrewSchool.com
PSYCHIATRISTS, PSYCHOLOGISTS, PSYCHOTHERAPISTS
Experienced social worker, marital, individual, bereavement, divorce, specializes in working with adolescents & trauma. Jackie Galgut 09 745 4090
054 976 2513
Judith Ronat M.D
.
Psychiatrist, Psychotherapist. Couple therapist. Bilingual. 09 760 3287 • 054 464 023

This email address is being protected from spambots. You need JavaScript enabled to view it.




Dr. Batya L. Ludman
,
Licensed Clinical Psychologist. Short-term solution focused and CBT treatment of children, adolescents, adults, couples & families. Specializing in bereavement & loss, trauma, stress, anxiety, depression, communication/ marital problems, sexual dysfunction, parenting issues & behavioral problems. Licensed in Israel, New York & Canada. More than 30 years experience. Formerly faculty & supervisor of Mount Sinai, New York & Canada. Raanana: 09 771 8815 www.drbatyaludman.com
Hayley Rubin
,
English speaking Clinical Psychologist.
Therapy can be called for in times of crisis but also to enhance one's journey of self-discovery
Raanana
054 6180049
hayleyrubintherapy.com
EMOTIONAL THERAPIST
By combining modern psychology & eternal Spiritual Wisdom Miriam Drori has guided many people in attaining joyful lives & rewarding relationships.
In English, Hebrew or Russian. In person or Zoom.
054-804-8602.
This email address is being protected from spambots. You need JavaScript enabled to view it.
Join us and learn the magic of sewing!
8 hour course, 680 shekel.www.studiofamoma.com 054 2253009 Annika
Basel str Tel Aviv
Philip Symon
Refurbishing property as reliably as ever. 054 431 5005 • 077 322 0242 This email address is being protected from spambots. You need JavaScript enabled to view it.

Aid to the Blind: 03 676 2908 Patricia
Alcoholics/Addicts Al-Anon/ Nar-Anon: Israel support group is a fellowship of relatives and friends of alcoholics/addicts who share their experiences, strengths and hope. When you don't know where to turn...
Contact numbers:
• 052 860 9599
• 052 702 2134
• 052 590 3951
• 052 477 5579
Weekly meetings, 7.30pm Pardes Meshutaf 94, Raanana (in Kehillat Ra'anan building)

Alzheimer: 077 324 0639 Paula
Cancer support group for women of all ages:
Monthly meetings in private homes in Sharon area. Call Jackie 054 460 2324
Counseling and Support by ESRA
Call Susan 052 698 9088; Elisheva 058 720 9794; This email address is being protected from spambots. You need JavaScript enabled to view it.
VETERINARIANS
Comments
No comments made yet. Be the first to submit a comment