Fond Farewell to Cynthia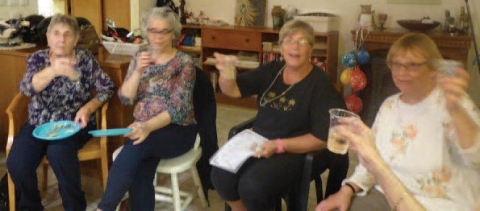 Joint committees of ESRA Modiin held a get-together to say goodbye to Cynthia Barmor, who has resigned as chair of the Modiin branch after nine years.
After enjoying great food, Cynthia was toasted with sparkling wine and Carol Lipman read a poem she had written dedicated to Cynthia. Ilana Harf presented her with a beautiful necklace on behalf of everyone, and Rhona Berzack gave Cynthia a certificate of appreciation.
Those present recalled the early days when Cynthia and Co-Chair Jackie Klein regenerated the original ESRA Modiin.
Comments
No comments made yet. Be the first to submit a comment