Volunteer English Teacher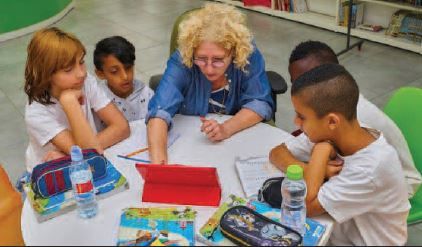 This year I decided to teach English as a volunteer to the children in my community of South Tel Aviv who are living in difficult conditions, including refugees and minority ethnic children.
I worked both in small groups and privately with pupils who were challenged and at the request of the teacher. I encouraged pupils to participate in English games, stories and activities My purpose was to raise the young generation's role in education through practice and games. We used teamwork skills with great language games like "Lyrics Training."
In addition to learning English, we spoke about community activities and our voluntary environment. I learned from the pupils about their home, their -lives, and they shared with me beautiful stories of the diversity of their cultures.
This experience through ESRA of volunteering together for my community was inspiring.
Comments
No comments made yet. Be the first to submit a comment
By accepting you will be accessing a service provided by a third-party external to https://magazine.esra.org.il/